1.What is emodin
Emodin (from Rheum emodi, a Himalayan rhubarb) is a purgative resin,and it is from rhubarb, buckthorn and Japanese knotweed (Fallopia japonica syn. Polygonum cuspidatum). It is also known as 6-methyl-1,3,8-trihydroxyanthraquinone.Besides,emodin also produced by many species of fungi, including members of the genera Aspergillus, Pyrenochaeta, and Pestalotiopsis, inter alia. Nowadays, emodin has been shown to have anti-inflammatory, signaling, antibiotics, muscle builders and anti-angiogenic functions.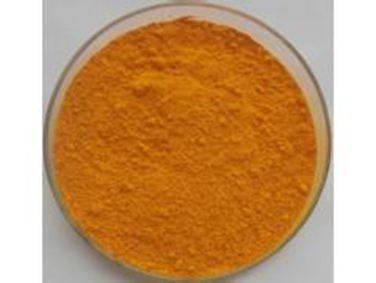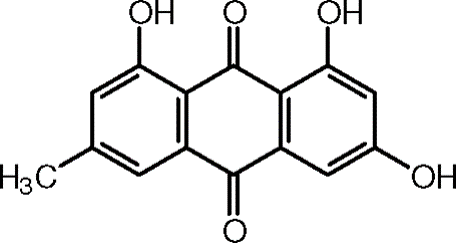 2.Key benefits of emodin

◆Ameliorate metabolic disorder
In the human body, increased 11β-HSD1 activity or mRNA has been observed in subcutaneous fat, which was positively correlated with other characteristics of obesity, insulin resistance and metabolic disorders
Non-selective 11β-HSD1 inhibitor cafroxacillin increases liver insulin sensitivity in healthy male and non-obese patients with type 2 diabetes.
It has also been demonstrated that carbohydrates and several selective inhibitors of 11β-HSD1 can improve hyperglycemia and improve glucose tolerance and insulin sensitivity in rodent models of metabolic syndrome.
Thus, all of these studies suggest that pharmacological inhibition of 11β-HSD1 can provide very attractive treatment for type 2 diabetes or metabolic diseases.
◆Treat constipation
Traditionally, emodin has been used in the form of laxatives.It is known that this natural compound promotes defecation by stimulating smooth muscle cells found in the large intestine.In addition, emodin can be broken down into another compound called aglycone in the colon.This compound helps to introduce additional water into the intestine, thereby helping to remove feces from the body. As a result, emodin may be useful in the treatment of constipation because it can stimulate bowel movements.
◆Protect the liver
Emodin has liver protection properties. In other words, the use of this natural compound can help prevent liver damage.When rats affected by liver damage caused by acetaminophen received emodin therapy, it diminished the toxic consequences of acetaminophen on their liver drastically. To be fair, it has been found that rats with emodin doses between 30 mg / kg and 40 mg / kg show significant improvement.In fact, high doses of emodin help to reverse the deleterious effects of acetaminophen on these rodent liver. This suggests that emodin may help mask the liver from acetaminophen toxicity.
3.Dosage
The dose is not fixed for a drug for all conditions, and it changes according to the condition or a disease. It also changes on the age of the patient.
-Usual Adult Dose for Dysmenorrhea
200 to 400 mg orally every 4 to 6 hours as needed.

Maximum dose: 3200 mg/day (prescription strength); 1200 mg/day (over-the-counter) .
-Usual Adult Dose for Osteoarthritis
1200 to 3200 mg orally per day in divided doses .

Maximum dose: 3200 mg/day.
-Usual Adult Dose for Rheumatoid Arthritis
1200 to 3200 mg orally per day in divided doses .

Maximum dose: 3200 mg/day .
-Usual Adult Dose for Pain
400 to 800 mg IV every 6 hours as needed .

Maximum dose: 3200 mg/day .
-Usual Adult Dose for Fever
Initial dose: 400 mg IV once -Following initial dose, 100, 200, or 400 mg IV every 4 to 6 hours as needed .

Maximum dose: 3200 mg/day .