Echinacoside is a natural phenol. It is a caffeic acid glycoside from the phenylpropanoid class. It is constituted from a trisaccharide consisting of two glucose and one rhamnose moieties glycosidically linked to one caffeic acid and one dihydroxyphenylethanol (hydroxytyrosol) residue at the centrally situated rhamnose. This water-soluble glycoside is a distinctive secondary metabolite of Echinacea angustifolia and Echinacea pallida (to about 1%) but only occurs in trace amounts in Echinacea purpurea.
Echinacoside products in Xinjiang mainly, Inner Mongolia Alxa League, Gansu, Ningxia, also distributed. Echinacoside is a parasitic plant that is parasitic in the roots of the desert tree, and absorbs nutrients and water from Haloxylon ammodendron. Cistanche known as "desert ginseng" reputation, with high medicinal value, is the traditional Chinese traditional Chinese herbal medicines, is an endangered species.

Neuroprotective and vasodilatory activities
Echinacoside(ECH) is a phenylethanoid glycoside found in Echinacea, among other sources; it exhibits neuroprotective and vasodilatory activities. Previous studies have confirmed the potential neuroprotective and anti-apoptotic roles of ECH both in vitro and in vivo.
In vivo, echinacoside inhibits cytochrome c release and caspase-3 activation through modulation of ERK signaling, resulting in neuroprotection in a model of middle cerebral artery occlusion. Echinacoside also displays neuroprotective benefit in a MTPT-induced mouse model of Parkinson's disease, decreasing the Bax/Bcl-2 ratio and inhibiting suppression of dopamine and dopamine transporter (DAT) levels. This compound increases cGMP in rat aortic rings, inducing vasodilation.

Fig shows the results for TH-positive cells and protein expression in histograms.
Improve learning and memory
Echinacoside (ECH) has anti-aging effect, its mechanism is to significantly inhibit O2-, OH • and other free radicals, and can improve the GSH-Px and SOD activity, reduce MDA content. Mice have improved memory due to inhibition of MAO activity.
Assists the body's immune system response
Top quality Echinacea root assists the body's immune system response in a number of ways. One of the most important is the nonspecific immune system response, particularly white blood cells helping with phagocytosis.1,2 Phagocytosis is a process involving certain white blood cells that engulf and digest foreign particles or cells that might challenge the body. (The response is nonspecific because the body launches this broad attack against particles of all kinds. It is not specific to just one particle.) A practical effect is that top quality Echinacea root helps the immune system response following stress or sudden changes in weather.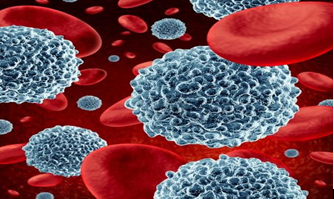 Provides support to other body systems
Echinacoside has been traditionally used to support the lymphatic system, perhaps by exerting a normalstimulation of lymph circulation. Lymph fluid usually often contains waste products, and is filtered by the spleen and lymph nodes. The lymphatic system works closely with the immune system. Echinacea was also used by natural clinicians to help the body in the cleansing and renewal processes at the tissue level. Healthy tissues such as skin and lymph contribute to a healthy body.
Anti-inflammatory
When echinacoside was injected IV in mice or rats, it completely inhibited carrageenan-induced mice or rat paw edema. Similarly, when the extract was applied topically, it almost completely inhibited the inflammation induced by croton oil applied to the mice or rat ears. Activity of echinacoide was slightly less than that of topical indomethacin. Several caffeoyl conjugates isolated from E. angustifolia , including chicoric acid, cynarine, chlorogenic acid, and caftaric acid, demonstrate antihyaluronidase activity. 48 Alkamides from E. angustifolia exhibited cyclooxygenase-2–dependent prostaglandin E 2 inhibition in laboratory experiments.
Reduce anxiety
Echinacea can reduce anxiety (as CB1 receptor activation reduces anxiety while echinacoside has been noted to inhibit fatty acid (FAAH) which degrades anandamide, an endogenously produced cannabinoid) and when tested in 22 otherwise healthy adults assessed by the State-Trait Anxiety Inventory (STAI) noted that 40mg of echinacea augustifolia was able to significantly reduce anxiety.
Dosage
Many commercial preparations are available containing components derived from different plant parts as well as from different species and varieties. Recommended dosing (all administered 3 times daily) include the following: 300 mg dry powdered extract (standardized to 3.5% echinacoside), 0.25 to 1.25 ml liquid extract (1:1 in 45% alcohol), 1 to 2 ml tincture (1:5 in 45% alcohol), 2 to 3 ml expressed juice of E. purpurea , and 0.5 to 1 g dried root or tea. Echinacea use for more than 8 weeks at a time should be avoided because of the potential for immune suppression. Intravenous (IV) use is not recommended.
Echinacoside is the most widely used herb and the most misunderstood. MediHerb has for many years invested heavily into research on Echinacoside to identify quality markers that are important for therapeutic use. The levels of the phenolic acid esters, e.g. echinacoside, are commonly used by many manufacturers as marker compounds or indicators of Echinacea quality. However, recent trials have highlighted the significance of alkylamides for clinical efficacy, hence it is important that quality products are characterized for these phytochemicals as well.